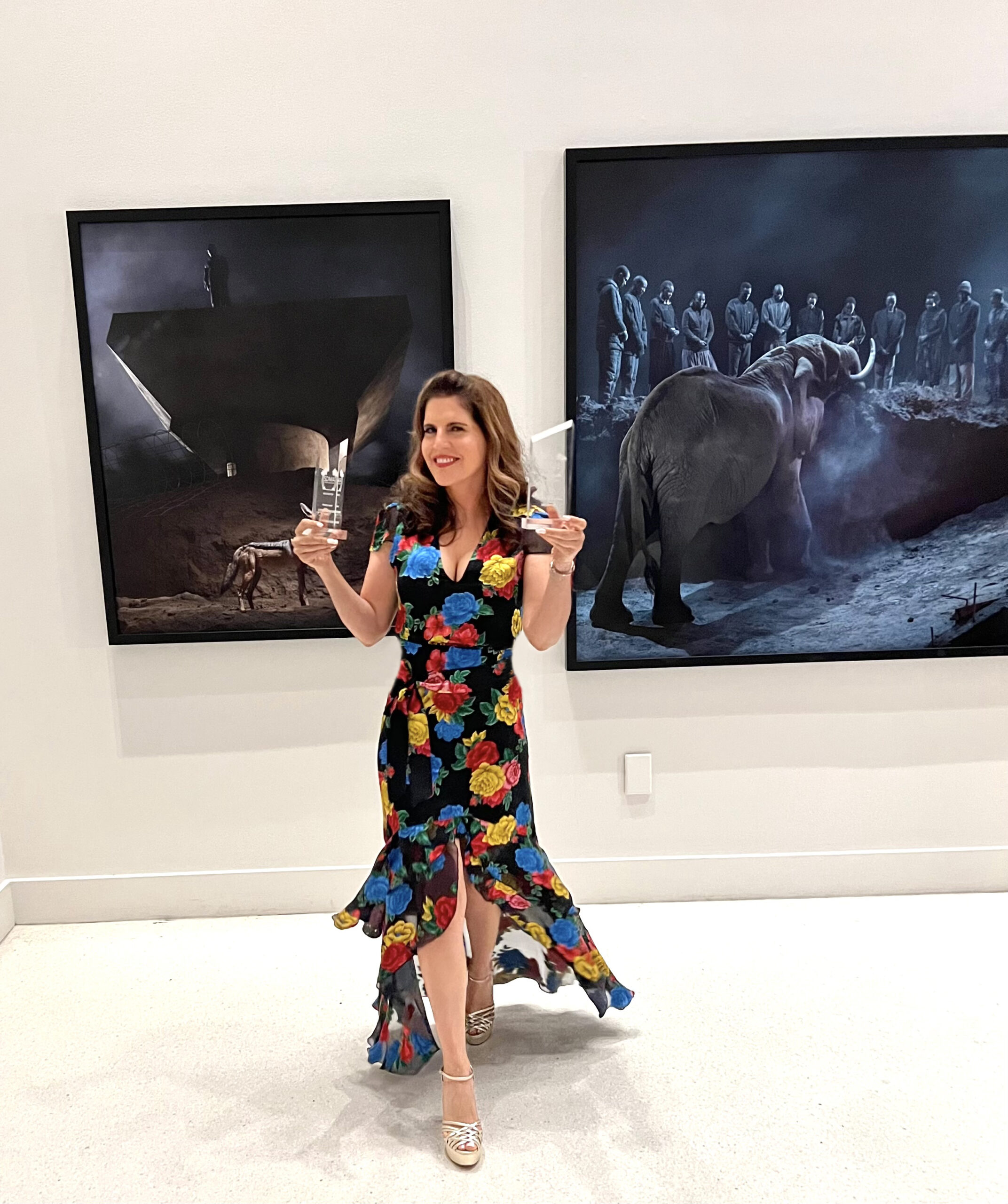 Lizet Benrey is an award-winning actress filmmaker and artist.
She is represented by Elegance Talent Agency. 
Born on lucky Nov 11th and raised in Mexico City, Lizet was surrounded by and greatly influenced by a community of artists; including directors/producers Alejandro G. Iñarritu, Guillermo Arriaga and Luis Mandoki.
Lizet became an actress, graduated from UCSD with a BA in Visual Arts and later became a successful international artist whose artwork has been exhibited and sold worldwide. She has won several art prizes and has successfully participated in various international auctions. She has directed, written and performed in numerous films produced by Films Dream Entertainment and Tree of Gold Films; in art videos that have been shown in several countries as part of the International Art Exhibitions, like the Human Emotion Project, Time is Love, and The Grown Man Project. She also produced a film about the work of her artist mother Shirley Chernitsky, who had a strong influence in her artistic life.
In Lizet's acting career in film, theater, and television. Her most recent acting work has been in "MoonTalk" "Wild Beasts of the Desert", "Noticed", "The Painter", "Carving a Life", "The Magicians", "Tea in a Thunder Cup", "Pine Hills", and "The Witching Hour" where she took home several awards including a "Best Actress" award. Lizet has been writing screenplays with Thom Michael Mulligan, Javier Augusto Nunez, Luis Mandoki, and other writers. She has several projects in development.
For more details on Lizet Benrey's filmography, check out her IMDb
Art Work on photo by Nick Brandt